"No poor creature stands in need of divine grace more than I do, And yet none..."
– "Amazing Grace", Valley of Vision.
2 tags
O Great God
O great God of highest heaven  Occupy my lowly heart  Own it all and reign supreme  Conquer every rebel power  Let no vice or sin remain  That resists Your holy war  You have loved and purchased me  Make me Yours forevermore  I was blinded by my sin  Had no ears to hear Your voice  Did not know Your love within  Had no taste for heaven's joys  Then Your Spirit gave me life  Opened up Your Word...
2 tags
Boughs.
(Singing with my dad)
Dad: You will get a sentimental feeling when you hear...
Me: Voices singing, let's be jolly...
Dad: DECK the halls with BOWELS of holly..
Me: ...Wait.. WHAT. HAHAHAH NO, DAD. THAT'S NOT THE WORD.
Dad: BUT THAT'S WHAT THEY SAY!
Me: NO, DAD! HAHAHA IT'S "BOUGHS".
Dad: Pfft. English.
Testimony/Baptism
Ever since I could remember, my family raised me on Christian values. From the very beginning my parents taught me that there was only one God and that anyone that said otherwise was wrong. And even though that was what I was taught to believe, I never applied that in my own heart and saw it as just a religion. I considered going to church to be a normal routine. I remember waiting impatiently for...
How Deep The Father's Love For Us
How deep the Father's love for us, How vast beyond all measure That He should give His only Son And make a wretch His treasure How great the pain of searing loss, The Father turns His face away  As wounds which mar the Chosen One, Bring many sons to glory Behold the Man upon the cross, My sin upon His shoulders Ashamed I hear my mocking voice, Call out among the scoffers It was my sin that...
"It may be good to be nice, but it is so much... →
"Smilingly Leading You to Hell" by Tim Challies
3 tags
Could it be that we really don't want to know?
"What God would have us do in a given situation becomes increasingly straightforward the more we know him, and the way we know him is through the Word. Immersing ourselves in the Word is to immerse ourselves in the character of God. "Sometimes, despite regular attendance on the Word of God and prayer, we still aren't sure what to do. Could it be that we really don't want...
I don't like this game.
Brendan (8yrs old): Ate Jainah! Do you want to play the boyfriend game? Me: …What. Him: The boyfriend game! I have to sing the alphabet song to you. If you move, I'll stop and the letter I stop at will be the beginning of your boyfriend's name. Me: …What! Him: Yeah, so if you move when I say the letter "G", your boyfriend's name will be…....
"Don't let your mind become a museum for truth." →
"Appreciation of Truth is Not Application of Truth" by Rick Holland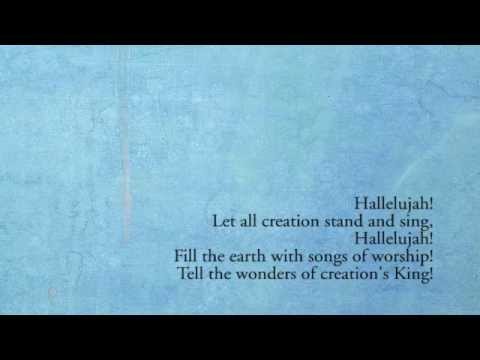 1 tag
Notes from "Humility". Again.
Just to remind myself… ———————————- Thought: It's possible to admire humility while remaining proud ourselves. There must be purposeful application of truth. In every step of our Christian growth and maturity, and throughout every aspect of our Christian obedience and service, our greatest foe is pride and our greatest...
Blessed Assurance
Blessed assurance, Jesus is mine! Oh, what a foretaste of glory divine! Heir of salvation, purchase of God, Born of His Spirit, washed in His blood. This is my story, this is my song, Praising my Savior all the day long; This weight of glory pours on my soul; Longing for heaven where I'll be made whole.  Perfect submission, perfect delight, Visions of rapture now burst on my sight; Angels,...
LOL, this guy.
friend: ok, just so you know. i'm usually writing a paper every week. sometimes 2... it's like.. every professors favorite thing these days.
me: i believe that. beast... hahaha
friend: lol NO. more like... malnourished dying cat struggling to make it to the next day
"What is legalism? Well, legalism is to do something with a view to obtaining..."
– Dr. S. Lewis Johnson, "The Local Church: Its Priesthood"
2 tags
Watch
I'm a terrible babysitter.
3 tags
Righteous romance →
Oh my gosh. Remember when I wrote all this?! Hahah. I have yet to finish the series though. Ehh, I'll finish it one day.
"But you know, if you really believed that the Bible is sufficient for the..."
– Dr. S. Lewis Johnson, "The Nature of the Church"
"Direct, control, suggest, this day, All I design, or do, or say, That all my..."
– Thomas Ken; "Awake, my soul, and with the sun"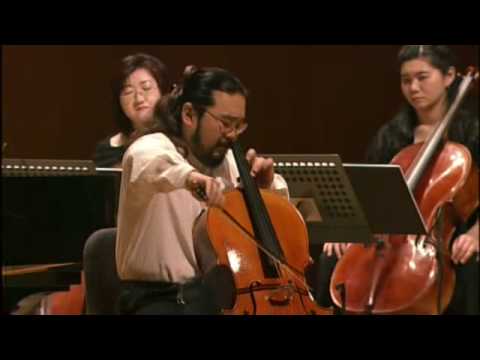 7 tags
3 tags
Union With Christ.
O Father, Thou hast made man for the glory of thyself, and when not an instrument of that glory, he is a thing of nought; No sin is greater than the sin of unbelief, for if union with Christ is the greatest good, unbelief is the greatest sin, as being cross to thy command; I see that whatever my sin is, yet no sin is like disunion from Christ by unbelief. Lord, keep me from committing the...
WHEN I SEE HOW MUCH TEXTBOOKS COST NEXT SEMESTER
whatshouldwecallnursingschool:
WHEN YOU LEARN ABOUT A NEW ASSESSMENT SKILL IN...
whatshouldwecallnursingschool: AND YOU HAVE TO TRY IT OUT ON YOUR FRIEND
WHEN I FINISH THE LAST EXAM OF THE SEMESTER
whatshouldwecallnursingschool: ME